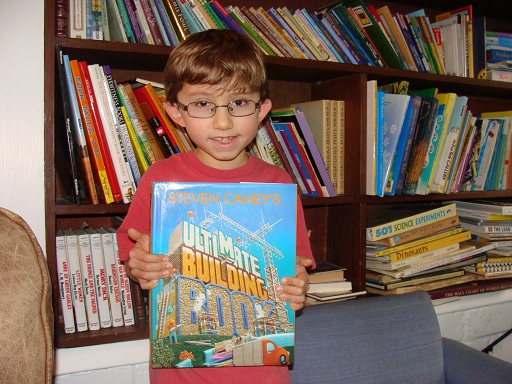 I really do not like to buy books for myself or for the kids that will only be read once. BUT, I am in favor of purchasing books that are teeming with facts; books that will stoke curiosity and creativity; books that encourage perusal; and most importantly, books that will be consulted over, and over again.
Here's a list of the most successful *skim books* we have in our house. Most of them are available on Amazon and you can read more in-depth reviews there.
The Kingfisher History Encyclopedia
The Kingfisher Science Encyclopedia
The Kingfisher Geography Encyclopedia
The World Record Paper Airplane Book
Steven Caney's Ultimate Building Book: Including More Than 100 Incredible Projects Kids Can Make!
One Million Things: A Visual Encyclopedia
The Usborne Science Encyclopedia
D'Aulaires' Book of Greek Myths
National Geographic World Atlas for Young Explorers
5,000 Awesome Facts (About Everything!) (National Geographic Kids)
We do have many, many more great books….but I wanted to limit this list to our current favorites.
Remember, don't let your relatives buy your children any more plastic toys and video games when they can be INVESTING that money for greater returns. If not on great books, then have them earmark funds for piano lessons, dance classes, a woodworking set, arts and crafts materials, etc.
See also last year's list of – Best Educational Board Games.