Our second winter trip was to Zermatt, Switzerland.
My wife wanted to see the Alps up close (she's seen them from a plane, aplenty)….and it was sort of an obvious "winter" trip in Europe.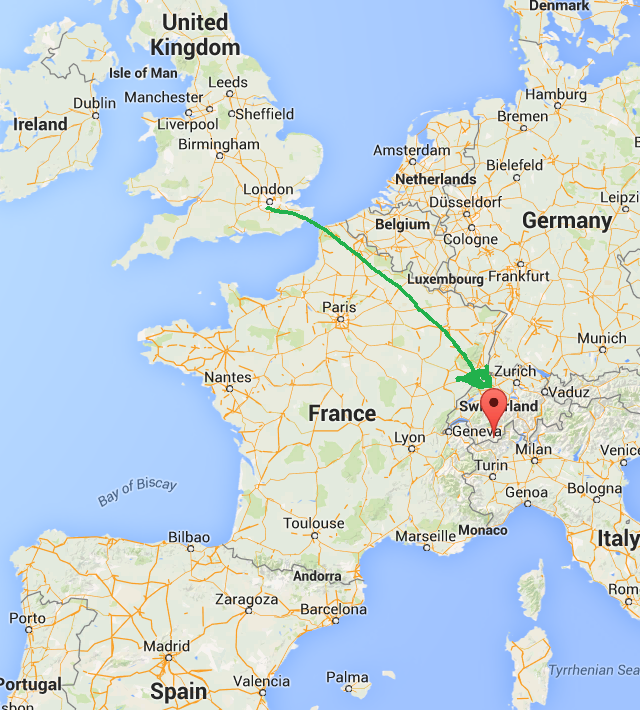 Zermatt, in the winter anyway, is a serious ski town. But we don't ski!
Although we did actually buy ski pants for the kids and intended to get them some introductory ski lessons…
But about a week before we tried to book some lessons at the "ski school" and were disappointed to hear that they only ran the ski school during school vacation weeks.
Okay. But what about private lessons? Well they would run pretty expensive. We calculated that it would cost $400 for the two of them to rent skis and have a mere 3-hour lesson. No thanks!
Did you know that Switzerland was expensive???
It is actually VERY EXPENSIVE.
So we were getting a little nervous about this trip. Flights weren't that expensive – £512 or $771 for the four of us, plus an additional £200 for train tickets from Zurich, BUT the hotel was a whopping – 1,550 Swiss Francs (about $1,800).
What exactly were we going to do for nearly 5 days and 4 nights in Zermatt if we weren't going to ski?
Well we did plenty and had one of our most memorable trips yet!
First, take a quick glance at our GALLERY.
Thursday
The flight from London to Zurich is not long at all – only 80 minutes in the air but about 2 hours all things considered. Swiss Air is a really nice airline.
We saw two American men there tearing apart their luggage at passport control in Zurich. Guess what one of them lost? He asked to go the American embassy or consulate and they told him he couldn't – not without a passport. Ugh, what a nightmare.
Then it was "train time". Nearly 2.5 hours from Zurich, through Bern and a few other stops, to Visp. It was a little grey but still scenic. Then we hopped another 40 minute train straight up, into the town of Zermatt. On the way we caught our first, of what would be many, glimpse of the Matterhorn.