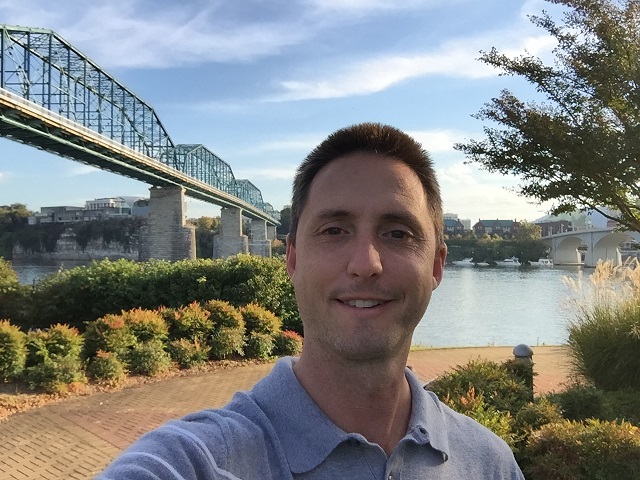 We may be back from London, but true to my post-Euro resolution….we are still traveling!
Last week the kids and I drove all the way down (14 hours) from our home on Long Island, New York to Chattanooga, Tennessee.
Why?
Because a client hired me to come manually set-up and launch his homeschool.
My kids came with me for several reasons.
1) I knew it would be a fun trip for the kids
2) Inez, my wife, has been a little busy with her job
3) Travel is very educational and an intentional part of their "curriculum"
4) John and Christine are actually integral members of my staff!
On Tuesdays we normally go into Manhattan for homeschooling activities. So I was faced with the prospect of taking the train into the city in the morning, then back out east in the afternoon, THEN getting in the car to drive through dreaded NYC rush hour traffic at 5 or 6 pm to start our 14 hour westward journey.
My wife told me to drive our fully-packed car into Manhattan during the morning rush hour instead. Which I did! Luckily, there was NO traffic on the way in. What does that mean?
It ONLY took 1 hour and 45 minutes to drive the 17 miles into town!
So after their activities and a brief lesson with some students of mine….we crawled out of the Holland Tunnel around 3:30pm a little before the insane commuter traffic/gridlock began. Phew!
I was able to bite off about 5.5 hours of driving before we crashed at some roadside motel, somewhere in Virginia on route I-81.
I've been down this particular highway before – some 10 years ago when we lived, albeit briefly, in Charlotte, North Carolina.
The next morning's drive through the Shenandoah Valley was beautiful – the farms, hills, the morning mist rising….it was a spectacular fall morning. No pics taken….because I was trying to make time.
Oh, my kids? They were reading in the backseat mostly. I had to take this pic of their stack….before it toppled.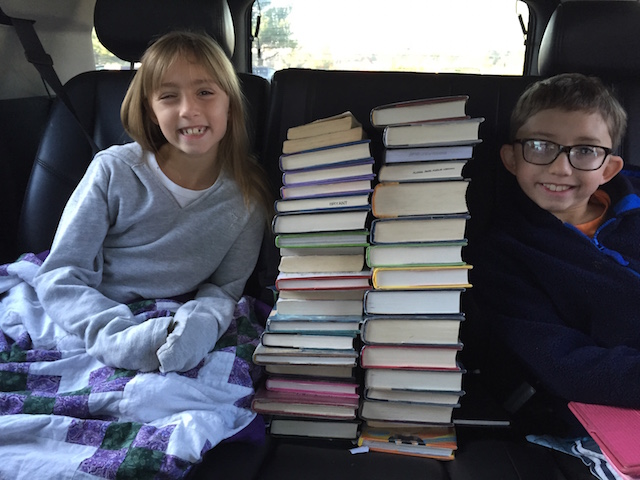 Although John also did have some piano theory exams to study. He's taking the ABSRM Level 5 theory test in a couple weeks.
After another 7.5 hours of driving we finally arrived in Chattanooga. Honestly it was a very easy drive.
I had John in the backseat searching for "playgrounds" so that they could stretch their legs before the sun set. We found a cute little one and they did just that while I spent yet another 45 minutes on the phone trying to find a hotel.
Yeah, I didn't book anything beforehand, figuring that I would just find one when I arrived.
Well they were all booked solid – at least downtown. What was going on in this tiny city this weekend? No hotel clerks, and no locals, could give me an answer.
We ate a terrific dinner at Urban Stack (burger joint, rated in the local top-10 on TripAdvisor) and then drove deeper into town, still without a place to crash.
Ultimately I found a hotel closer to Lookout Mountain for $117 a night – which was pretty nice. But they also informed me they were booked solid for the weekend and I'd need to find somewhere else to stay for Friday and Saturday nights unless they had cancellations. Ugh.
Thursday we spent the entire day with the family we came down to help begin their homeschool journey. Incidentally, I had first met them about a year ago in London…and here we were, reconnecting in of all places Chattanooga, Tennessee.
Friday I spent the morning working directly with the recently liberated young man (aged 5.25). My own daughter, Christine (9.35 years old), assisted while John spent 1.5 hours on Skype with his own piano teacher.
At lunchtime, we met with another prospective teacher/private tutor (chess/math) and that went really well. I very rarely come across people who teach….like I teach but this 26 year old young lady seemed to communicate/demand/instruct in a somewhat similar fashion, i.e. she was fabulous!
That was it for work. I reluctantly took John and Chrissy from there to the Tennessee Aquarium. Of course I was dreading it. How many freakin' zoos and aquariums do I have to go to in my life??? And there's no way it'd be better than the one in Boston….or the one in Miami, right?
Well it was! And the kids and I loved it.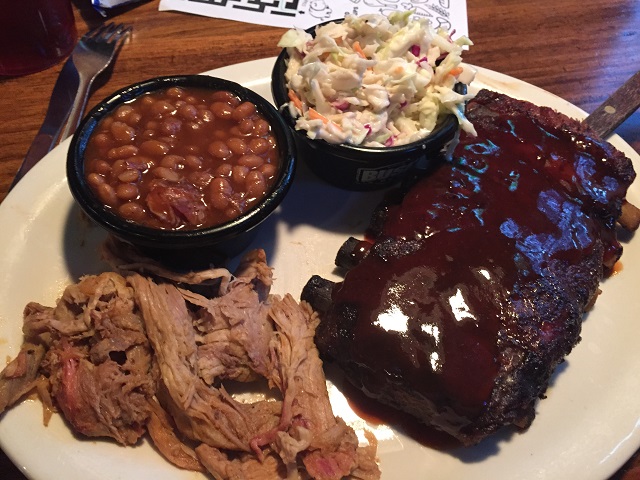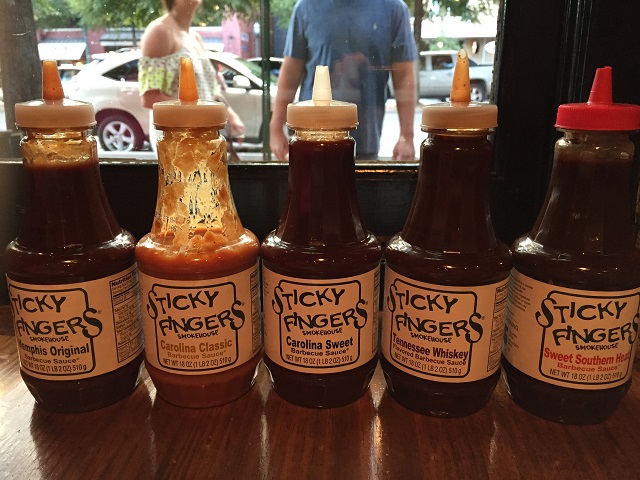 We had to get BBQ for dinner, it was time. It seemed like the best places were far outside of downtown so we settled for Sticky Fingers – which was decent.
After dinner we went across the street to the famous Moon Pies store.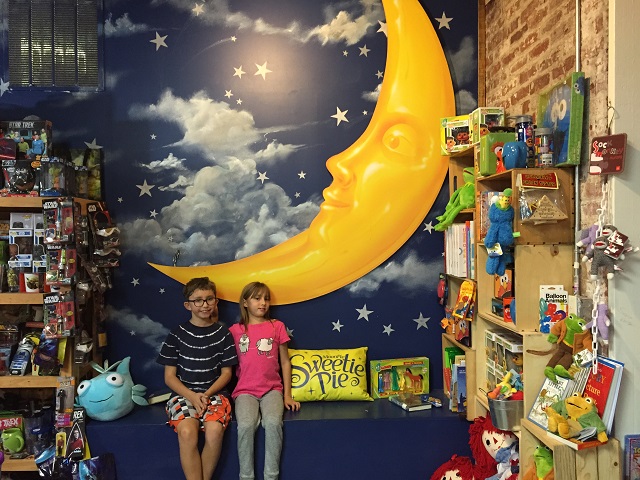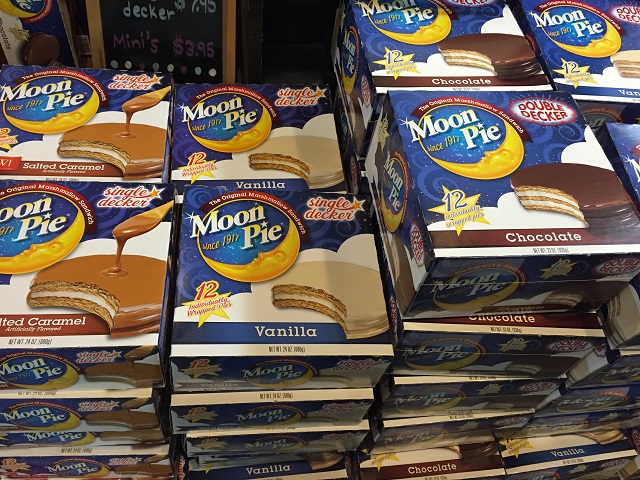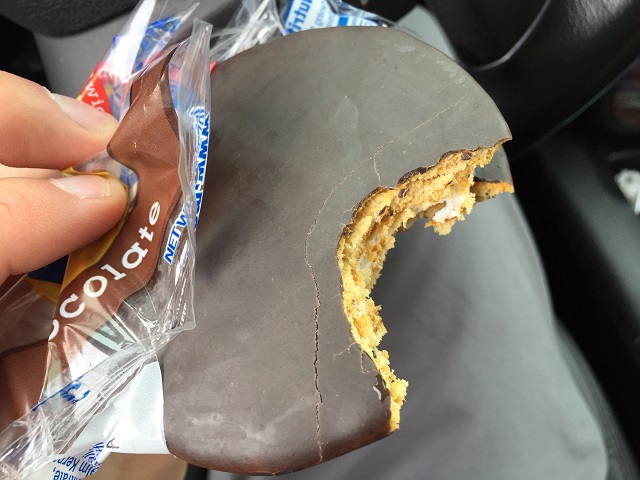 Just like the Guinness in Ireland, I honestly feel like the Moon Pies tasted better in Chattanooga than they do elsewhere. If you haven't enjoyed one, they taste a little like Mallomars.
My kids were sound asleep at 9 pm. In fact Chrissy was begging everyone to turn the lights off. I've never seen them crash as hard as they crashed on this trip!
Saturday we ran out to Walmart and Barnes & Noble to get some more workbooks. We had another terrific meal, maybe our best, at Big River Grill for lunch. They had one of those menus where EVERYTHING looked delicious. Here's my mac-and-cheese: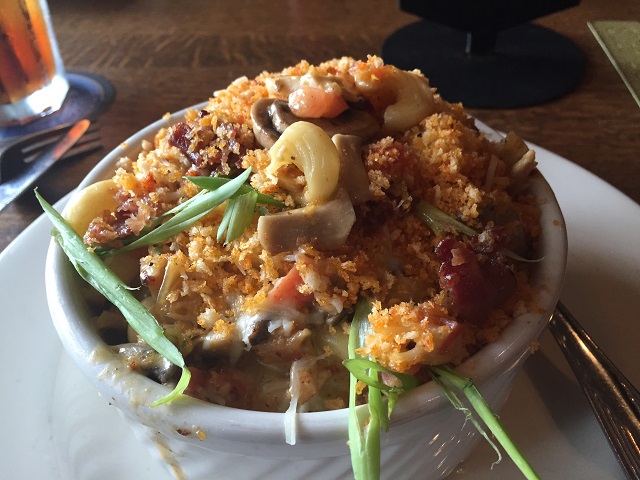 We wandered around downtown a little on foot before meeting the young boy at the library. I always take new families to the library because, well, I just don't see how a child's potential can possibly be unlocked if they don't spend a lot of time reading and thus a lot of time at their local libraries. I mean my kids and I….LIVE at our libraries. (I'm typing this right now at my library!)
Aside from getting books and reading with and TO him, we spent a couple hours setting him up on Khan Academy (math) and also setting up his blog and YouTube channel.
There are of course an infinite number of ways to homeschool a child but the people who hire me are generally interested in getting the type of results that I have gotten. And my results, of course, need my methods and my overall approach. So working with clients, while there are always numerous elements of customization, consists of me essentially implementing what I do and have been doing with my own children for years.
Okay, Chattanooga…
My few-day impression is that it's a gem of an up-and-coming city, not unlike what I experienced when we moved to Charlotte, NC back in 2004. The city is immaculate; people are, of course, super polite and friendly; there are tons of "newish" things like museums and hip little restaurants. They also have a super-fast internet connection – it was insane how fast I uploaded a bunch of HD videos, over Wifi, AT THE LIBRARY. I must add that the weather – at least this time of year – is a plus. It was 75+ degrees (23 Celsius) all week in late October.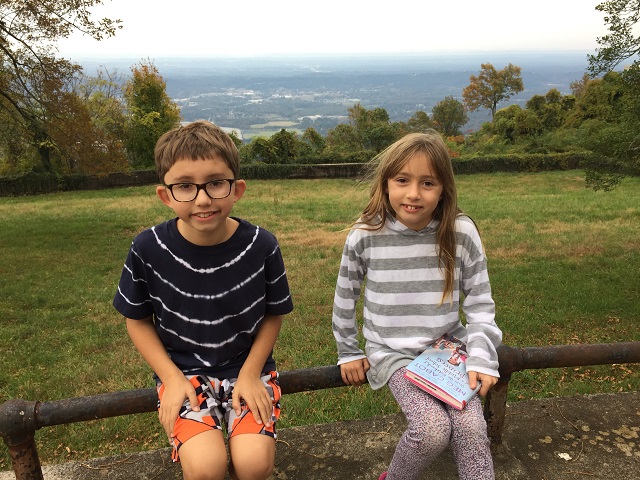 We did not get to see much of the city, after all, this was a work trip. But I sense we'll be back soon. My kids are already eyeing up the Smoky Mountains Alpine Slide!
Oh, our last couple days…
Saturday night we ate at Taco Mamacita and it was absolutely terrific.
I was excited to see a Publix (grocery store) nearby and just HAD to get myself some of their world famous (!) key lime pie….and I was out of Luzianne tea bags back home too. You can only get them in the South and I usually stock up down in Florida. Except I haven't been to Naples in almost two years now. Maybe this winter…