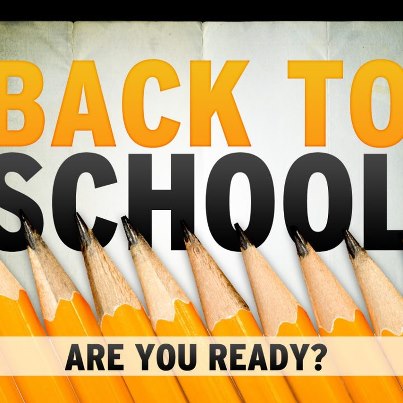 It certainly means different things to different parents.
For some, it's simply a matter of buying bigger clothes, a new lunchbox, and perhaps some notebooks and writing implements.
However for those parents who have taken complete charge of their children's education….September can entail a whole lot more than a trip to the mall.
Now our family's academic work continues year-round so nothing on that front really changes come the end of summer.
But since the rest of America is still on this antiquated, agriculturally-based calendar, a whole lot of activities that we participate in restart in just a couple weeks.
So we've been poring over all sorts of classes, calendars, and events…trying to prioritize our schedule as best we can.
There's soccer, dance, Cub Scouts and Girl Scouts, there're science classes all over the place, our History Club, archery, gymnastics, religious education classes, park meet-ups, curriculum swaps, library events…there are piano lessons, an art co-op, and numerous enticing things going on in Manhattan. And these are just what's already been announced!
I also need to leave quiet time at home for academics, and blocks of time for me to work with my tutoring clients and teach my accelerated math classes.
I have to admit that I feel very overwhelmed each autumn when all the running around starts anew. Every year we drop some activities….only to add in even more!
But my wife and I remain in complete control of our schedule and with each passing year we get better at navigating this ocean of opportunities.
Generally speaking we try to keep Mondays open, our mornings free, and we try to restrict ourselves to a 25-minute driving radius – even if all this seems, well impossible!
Of course if something isn't going well, we always reserve the right to change course or quit it altogether. This is the freedom that we gained when we embraced *full responsibility*.
Yesterday at the golf course I overheard some random guy, some other father's conversation on the phone with his wife. For 30 minutes they waxed HYSTERICAL about how their daughter had been placed in a different class than "all of her friends" for this coming year. Previous to this, I had erroneously thought the *end of the world* was going to be a cosmic or Biblical event!
And I've been hearing it all summer long – Moms at the pool wondering, hoping, and praying that their child gets placed in so-and-so's classroom this fall. And once the class assignments go out there's nothing short of a tidal wave of email and phone gossip/complaining crashing through town.
Like I said, back-to-school planning means different things to different parents.